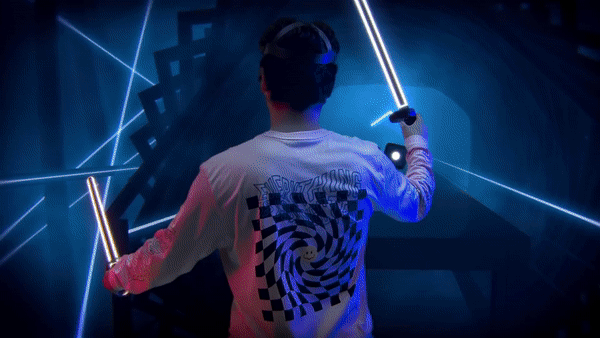 Image Credit: LIV (found on https://vrscout.com/news/oculus-quest-mixed-reality-tools/)
Virtual Reality used to be a niche technology that came with many shortcomings: price of necessary equipment, complexity and discomfort of use, lack of games and experiences…
Cardboard-based VR headsets helped more people discover the joy of feeling immersed in 360-degrees environments, thanks to their very low price and the fact that most people are already equipped with a smartphone that can make it work. But the immersion only went so far: the quality of games and experiences that support them is very variable, and most importantly: the interactivity is very limited.
The Oculus Quest VR headset is a game changer because: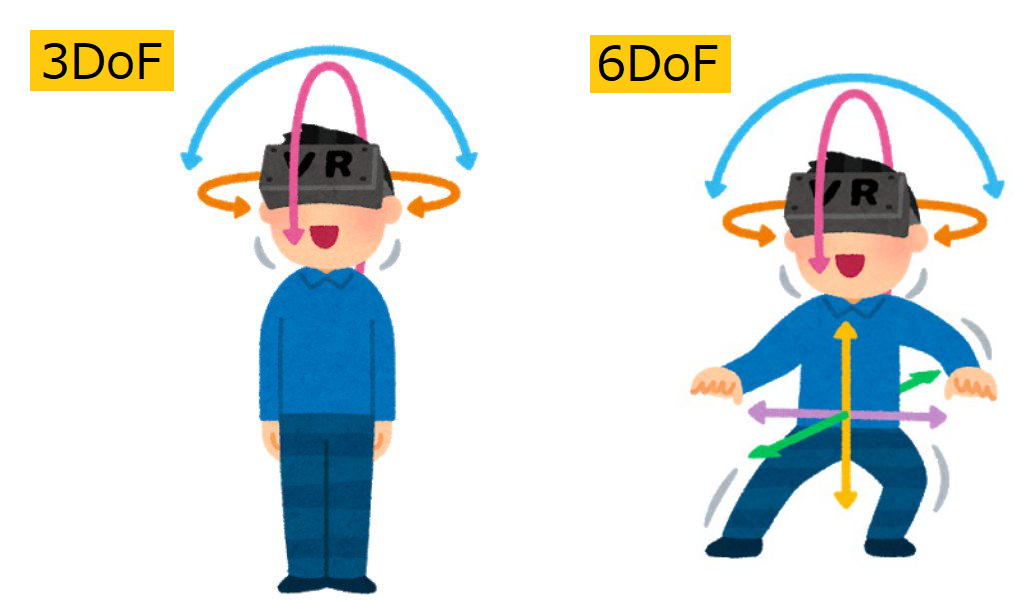 First steps with Oculus Quest
If you recently bought an Oculus Quest, welcome to the club!
Here are a few tips and recommendations for you:
Free VR Experiences to try at least once
My favorite SideQuest games and experiences
You "side load" games and experiences that are not listed on the official Oculus store by installing SideQuest on PC or Mac.
After doing so, check out these awesome games and experiences:
Play PCVR games from Steam
The Oculus Quest is a standalone VR headset, meaning that it does not need to be connected to a PC in order to work.
That said, there is a much wider selection of VR games available on Steam, and you can experience them with your Oculus Quest if you have a Windows-based PC computer (including cloud-based, e.g. Shadow).
Here is a selection of PCVR games I've enjoyed: No Man's Sky, Windlands 2, VTOL VR, STAR WARS™: Squadrons, American Truck Simulator, and Half-Life: Alyx,
How
There are several ways to connect the headset with the PC, including Oculus Link and Virtual Desktop. I've been very satisfied by the latter.
Requirements: a PC powerful enough to run VR experiences, Steam running on Windows, a good 5 GHz WiFi router.
To play PCVR games running on my Shadow (cloud-based PC) via Virtual Desktop, I followed the following tutorials:
Good to know: the situation with controllers
Unfortunately, playing PCVR games on the Oculus Quest usually requires more setup than native games installed from the Oculus store. The most frustrating problems I've faced were about setting up controls. Indeed, there are different cases:
Tips & Tricks
My game does not support my Oculus Touch controllers!
First, try to enable "gamepad emulation" in Virtual Desktop and restart the game.
If the emulated layout is not practical enough, follow these steps:
quit the game and disable "gamepad emulation" in Virtual Desktop (for now)
in Steam, activate the "Big Picture" mode
in Virtual Desktop, re-enable "gamepad emulation"
back in Steam's Big Picture mode, use your controllers to navigate to your game
on the game's page, navigate to the "Manage" (or "Settings") tab
if it's not yet active, activate "Steam Input"
navigate to "configure controls"
bind the game controls to each button, trigger and stick of your Oculus Touch controllers
start the game to try these controls, and refine them if necessary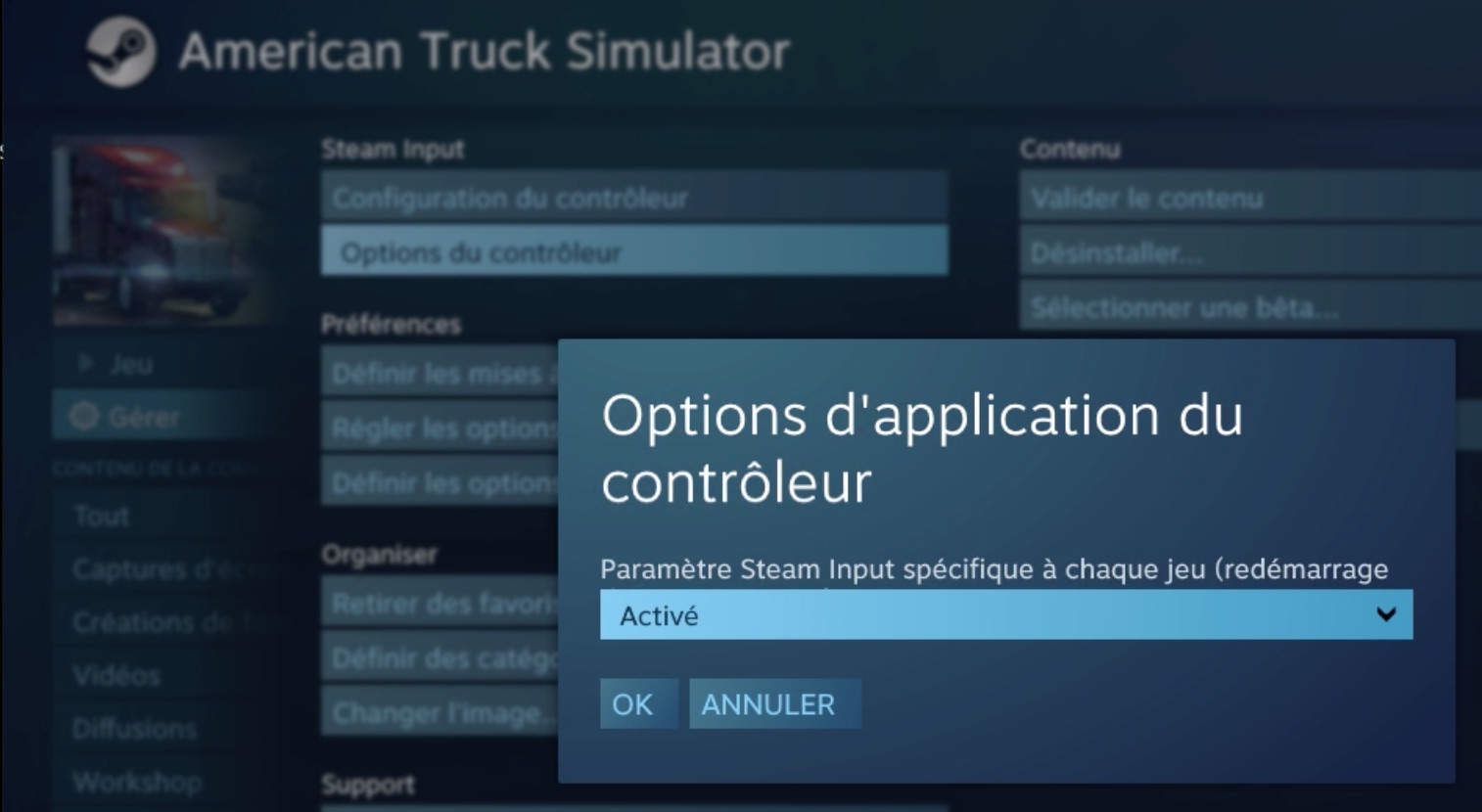 If you are trying to play a game which has many more controls than the Oculus Touch controllers provides, there are other options:
The game has started but I hear no sound, or I can't control anything!
When you start a game from Steam (or from Virtual Desktop) right after booting your PC, the game will start SteamVR, and SteamVR will steal the focus (or foreground) of the user interface, putting the game in the background. The easiest way to prevent this is to run SteamVR manually before starting the game. Otherwise, switch back to the "Desktop" and click on the game's icon, from Window's taskbar, to put the game back into the foreground.
The game has started but my character is much too high / the user interface is far below!
When your Oculus Quest is in "stationary" mode (i.e. not in "room scale"), it happens that the height of the headset is not sent correctly to the game by Virtual Desktop. In that case, switch the Oculus Quest to "room scale", and then back to "stationary" mode. When you go back to the game, the height of your POV (point of view) should be fixed.
Otherwise: if you have not enabled "gamepad emulation" in Virtual Desktop, you can use SteamVR's shortcut to reset the view: push both sticks for ~2 seconds.
Create your own VR experiences